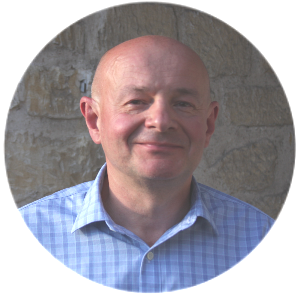 Marek Sipowicz, MD PhD
Chief Medical Officer
Medical Doctor with over 20 years in clinical operations and clinical research in oncology (haematology and solid tumours), neuropsychiatry, diabetes and cardiovascular fields. Trained as an OBGYN in Poland and completed his postdoctoral fellowship at the National Cancer Institute, Bethesda, US.
Exceptionally well-regarded executive within the pharmaceuticals industry. During his carrier responsible for launching and managing global phase I -IV clinical studies, including large scale morbid-mortality trials; with over 20 years in Director level roles at Servier, an international pharmaceutical company serving as Director, Clinical Operations (Oncology) in France, and Director, Clinical Research in Australia.
Read More [+]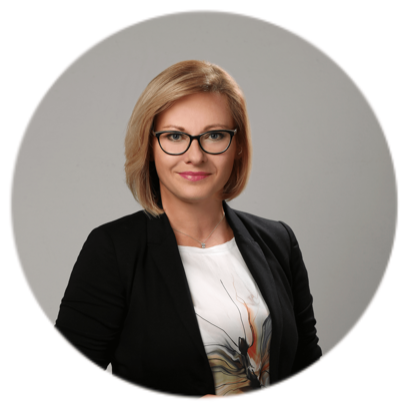 Katarzyna Suchoszek, PhD
Chief Operating Officer
Biotechnologist, biochemist and manager with 14-year experience in managing R&D projects of new OTC products development and implementing innovative technologies in the production area, including those co-financed from European Union funds. She has experience in managing R&D, Quality Control and Quality Assurance departments. For many years she was the board member of the large food and pharmaceutical manufacturing company and the vice president and then the president of the National Council of Supplements and Nutrients, on behalf of which she was responsible for contacts with regulatory authorities at national and EU level as well as implementing first in Poland and Europe autoregulation code for food supplements' advertising.
Read More [+]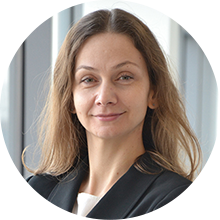 Agnieszka Czyżewska-Buczyńska, PhD
Research and Development Director, Project Manager in WPD104
Biologist experienced in medical biology, immunology, and cardiovascular medicine. Investigator in several research projects. Team member in several clinical trial phase I-III as a Laboratory Coordinator, Study Coordinator, Pharmacist and Project Manager, in such fields as oncology, rheumatology, cardiology, urology, diabetes, psychiatry, and vascular surgery. Author and co-author of scientific publications and conference reports.
Read More [+]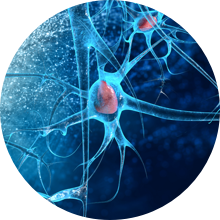 Magdalena Piękoś, MSc, Eng
Quality Assurance Manager
Chemical Technology Engineer with over 15 years of experience in the pharmaceutical industry in the areas of: quality assurance, research and development, production and technology, when performing the function: Development and Technology Director, Production Manager or Quality Assurance Engineer. She has extensive experience in the production of medicinal products and dietary supplements in the form of solid forms of products, especially in technology transfer and process validation of generic drugs. She participated in the implementation and transfer of new technologies - from the idea to the finalization of the project, OTC medicinal products and medical devices, also in projects financed by European Union funds. She participated in the development of quality management systems based on the standards: GMP, GHP and the guidelines set out in the HACCP system and standards: ISO 9001, 13485 and 22000. She has Project Management Certificates: PRINCE2® Practitioner and IPMA as well as Management of Risk Foundation Certificate and Change Management Foundation Certificate. Scientifically, she is interested in quality management issues and strategies for their implementation.
Read More [+]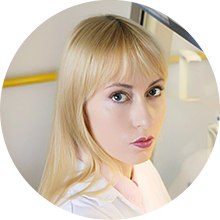 Angelika Kaczynska, PhD
Leader of Preclinical In Vitro Research
Highly qualified biotechnologist and molecular biologist experienced in cancer cells biology, targeted therapies, cell signaling, cell death. Participant of numerous workshops in the fields of molecular and cellular biology. Project manager in 2 grants for young scientists. Author and co-author of publications, conference papers, patent applications, and innovations. Laureate of awards: InnoDoktorant, Educators for the elite, Jerzy Masłowski Prize, UNESCO/Russian Federation co-sponsored Fellowship.
Read More [+]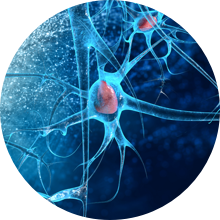 Marcin Mielecki, PhD
Laboratory specialist
Biochemist with academic molecular expertise comprising proteins and bioactive compounds. Qualified in recombinant protein biosynthesis in prokaryotic and eukaryotic expression systems, their purification, and structural and functional characterization. Experienced in bioactivity profiling of small-molecule compounds with enzymatic and cellular assays to identify their mechanisms of action. Practicing classical structural bioinformatics for molecular computational inference. Engaged in development of protein electrochemical biosensors based on molecular recognition for screening of small-molecule ligands.
Read More [+]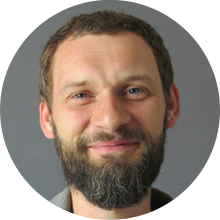 Radosław Borowski, MSc
Laboratory specialist
Biotechnologist with experience in protein biochemistry and biology. Expertise in protein expression and purification, structural biology, biophysical and computational techniques. Marie Skłodowska-Curie Early Stage Researcher fellow in the Institute of Physical Chemistry "Rocasolano" CSIC in Madrid.
Read More [+]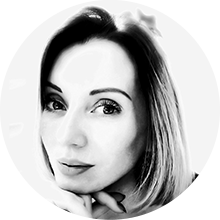 Beata Pajak, DSc, PhD, Eng
Chief Scientific Officer
Biotechnologist with experience in the field of medical biology, including oncology, virology, pathophysiology of neurodegenerative diseases and skeletal muscle physiology. Expert in the field of signal pathways, mechanisms of programmed cell death, chemo- and immuno-resistance of cancer cells. Head and team member in research and implementation projects. Author and co-author of publications and conference reports. Laureate of L'Oreal UNESCO "For Women and Science" and "Polityka" journal "Stay with us" scholarships, Ministry of Science and Higher Education Scholarship for Young Outstanding Scientists, 1st Award of the Hasco-Lek Foundation for the doctoral dissertation and Gedeon Richter company distinction "With a passion for the future".
Read More [+]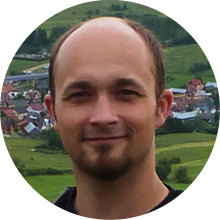 Marcin Ziemniak, Ph.D.
Expert (Biochemistry)
Biochemist experienced in chemical and structural biology as well as molecular biophysics. The main area of interest: structural and biochemical research on proteins involved in UPS (ubiquitin proteasome system). Previously involved in biochemical research on protein participating in mRNA metabolism, and synthesis of nucleotide analogues. Leader of several grants for young scientists (currently SONATINA NCN). Main author or co-author of publications in Nat Commun., Nat. Struct. Mol. Biol., RNA and other journals. Laureate of "START" Scholarship (FNP), finalist of INTER competition (FNP), participant, and later, supervisor in several iGEM competitions, recipient of other scholarship and awards.
Read More [+]