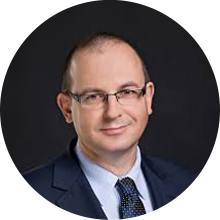 Mariusz Olejniczak
Chief Executive Officer
Graduate of Biotechnology at the University of Life Sciences in Poznań. Experienced expert in medicinal products, medical devices, supplements and plant protection products R&D at every stage - from planning and scientific advice through supervision to the closure and finalization of the project. A founder of several start-ups in the e-health industry and a member of the board and supervisory board of several R&D companies. Author of the publication "Change of the product development model as an opportunity for the Polish pharmaceutical industry" (in Polish). Member of the editorial committee of the book "Clinical Trials" (in Polish). Lecturer in postgraduate study programs.
Read More [+]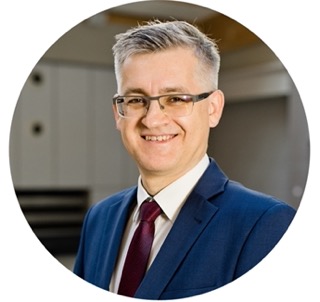 Romuald Harwas
Member of the Board of Directors
Romuald Harwas graduated from the Faculty of Management at the Cracow University of Economics, majoring in accounting. He has several years of experience in finance. Romuald began his career from the position of financial analyst, was a management accountant, financial controller and then CFO and a board member of public companies. In Poland, he worked at TVN, Luxmed and Synektik. Currently, he is a member of the management board and CFO of Pure Biologics S.A., an innovative biotechnology company listed on the main trading floor of the Warsaw Stock Exchange. Romuald spent more than eight years abroad, working for among others, Australian syndicate Bradken. He has led transition processes of companies from NewConnect to the main market of the WSE and cooperated with various investment funds. Romuald is a specialist in management, accounting and economic analysis.
Read More [+]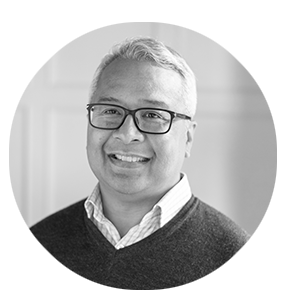 Michael Malana
Chief Financial Officer
Michael brings WPD's management team considerable and continuous experience over the past 15 years acting as CFO, Corporate Controller and/or Corporate Secretary for a range of Canadian public companies listed on the TSX, TSXV and CSE.
Read More [+]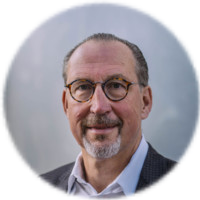 Peter Novak
Member of the Board of Directors
Mr. Novak is a 30-year veteran of the insurance and financial services industry, he is currently the General Agent of one of MassMutual's largest agencies with $4.8 billion in assets under management. He previously served as general agent to MassMutual's Rochester agency; co-general agent at The New England/Robinson Co. in Waterbury, Connecticut; and as an agent at the New York Life Insurance Company.
He is the co-founder of the Charter Oak Fund, Charter Oak's charitable arm, which supports numerous local philanthropic causes and organizations; the 2019 GAMA International Hall of Fame Inductee; a board member of GAMA International, as well as of GAMA's Executive Leadership Cabinet; an executive board member of The Kosciuszko Foundation; a board member at Quinnipiac University; Chairman of the Board of Quinnipiac university's Central European Institute (CEI); and an adjunct member of the University of Warsaw Alumni Association.
Read More [+]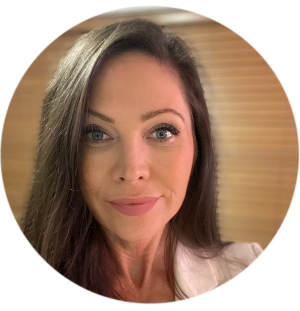 Teresa Rzepczyk
Member of the Board of Directors
Ms. Rzepczyk has over 15 years of experience working with junior resources companies, with a particular focus on accounting and finance. Ms. Rzepczyk has an extensive background in organizing and managing public companies, including the going public process. Ms. Rzepczyk has experience as Controller of First Merit Group and is the former Chief Financial Officer and a former Director of Cannex Capital Holdings Inc. (formerly, Arco Resources Corp.).
Ms. Rzepczyk is also fluent in Polish, which will assist the Company in its integration of WPD's business.
Read More [+]
Constantine Carmichel
Member of the Board of Directors
Constantine Carmichel is a businessman with over twenty five years' experience in corporate finance, including consulting private and public companies, spearheading multiple initial public offerings, and helping facilitate mergers and acquisitions.
For the past 20 plus years he has operated Caelum Finance Ltd. (https://caelumfinance.com) as a merchant bank and business development consulting company, helping clients achieve their goals. Connecting capital, offering fast access to sales channels, product consulting and rollout, data procurement and management, business process outsourcing (BPO), andcorporate restructuring are some of the services offered by Mr. Carmichel's company. Mr. Carmichel received his Bachelor's Degree in Political Science from the University of BritishColumbia, Canada.
Read More [+]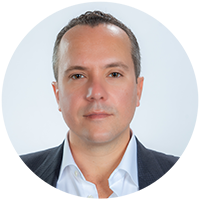 Nick Luksha
Member of the Board of Directors
Nick Luksha is the managing partner of Tesoro Capital Partners and has over 18 years of business experience as an owner, senior management, and in capital markets as a Director, President, and Executive Vice President of private and publicly traded companies. Throughout his career, Mr. Luksha has been a leader in numerous sectors including real estate development, investment, asset management, technology, franchising, & building management teams to help small to medium sized businesses achieve controlled growth. He has considerable experience providing access to capital for high-growth businesses worldwide. Nick's vast network of value-add capital sources include High Net Worth retail investors, family offices, institutional investors, and broker/dealers. Having operated across Canada, the USA, and Latin America, Mr. Luksha has cultivated a sophisticated approach to a diverse range of professional environments. Mr. Luksha obtained his Bachelor of Arts degree from Concordia University in Montreal, Quebec, and also attended Harvard University for continuing studies.
Read More [+]